This small food pantry is available for anyone struggling to get enough to eat. Please feel free to take anything on the shelves.
All community members are welcome to contribute non-perishable food. If you would like to donate, you can drop off your donation in a bag or box, or simply add food to our shelves.
Some items you might typically find on the shelves are:
Oatmeal
Cereal
Pasta
Rice
Beans (Dried or Canned)
Canned Vegetables & Fruit
Canned Fish
Peanut Butter
Protein/Energy Bars
Microwave Popcorn
Tortillas
Soup (Canned, Cups/Ramen)
Sauces/Salsa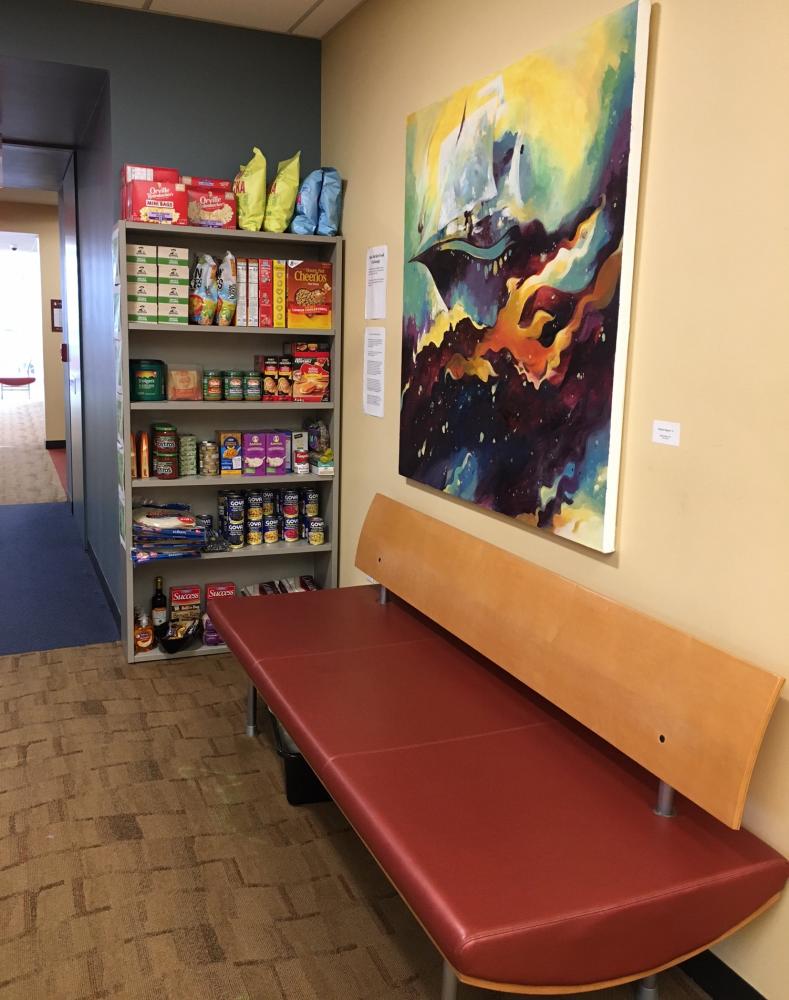 If you are in need of additional local food assistance, please visit the RI Food Bank to view their current Food Assistance List or for additional community resources. The Brown Graduate School has also produced a comprehensive page with university and local resources as well.